Add an online course to
CourseKit is an online course builder that lets you publish courses to any website or eCommerce store.
Your website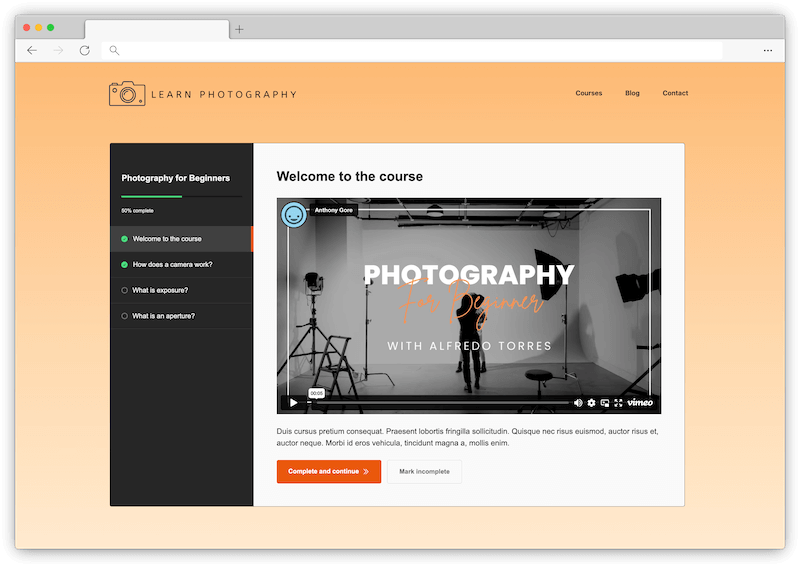 Your course
Why CourseKit?
Start selling now
Connect CourseKit to your site in minutes. No need to build a separate course site.
Delight your users
Keep users on your site for a consistent and convenient experience.
Use your existing tools
CourseKit integrates with the site, cart, and marketing tools you already use.
Simple & easy
CourseKit makes creating and selling courses quick and easy like it should be!
Publish your course on any web page or website builder including...
And more!
How CourseKit works
1. Embed the course player
Drop in the embed code anywhere on your site.
2. Create your courses
Use our dashboard to create your lesson content.
3. Enroll paying students
Use your eCommerce cart and give access after checkout.
Get early access
CourseKit is currently an invite-only beta. To request an invite or get notified when we publicly launch, enter your details below.