Build an online course with
CourseKit is a developer-first platform for publishing online courses. Build completely custom courses with your favorite frontend tools.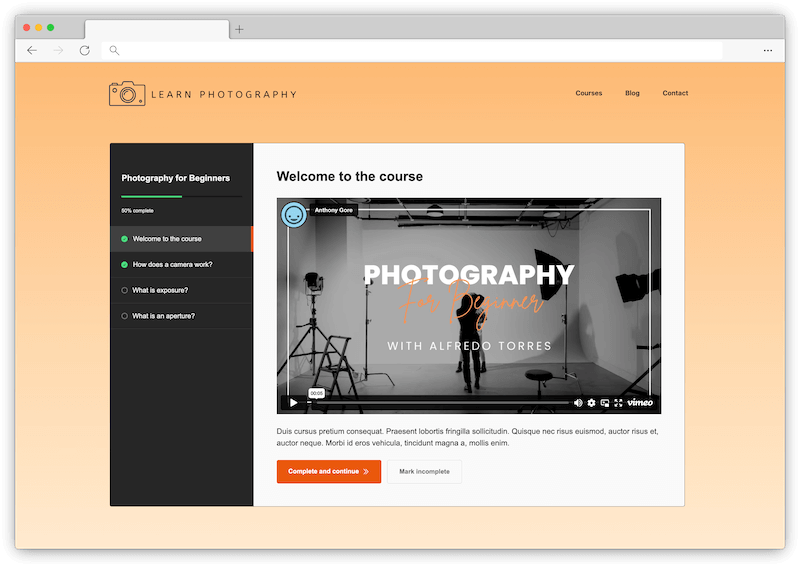 How it works
Get started quickly with a fully-customizable base template using your favorite frontend tools like React and Vue.
Configure your courses and create lesson content with our markdown-based editor.
Use CSS and JavaScript to make your course look and feel exactly how you want. Add the integrations you need like video and ecommerce.
Deploy your site to static hosting. Your site is now ready for students to enroll and start learning!
Example site tour
Let's see a Nuxt + Tailwind site enabled with CourseKit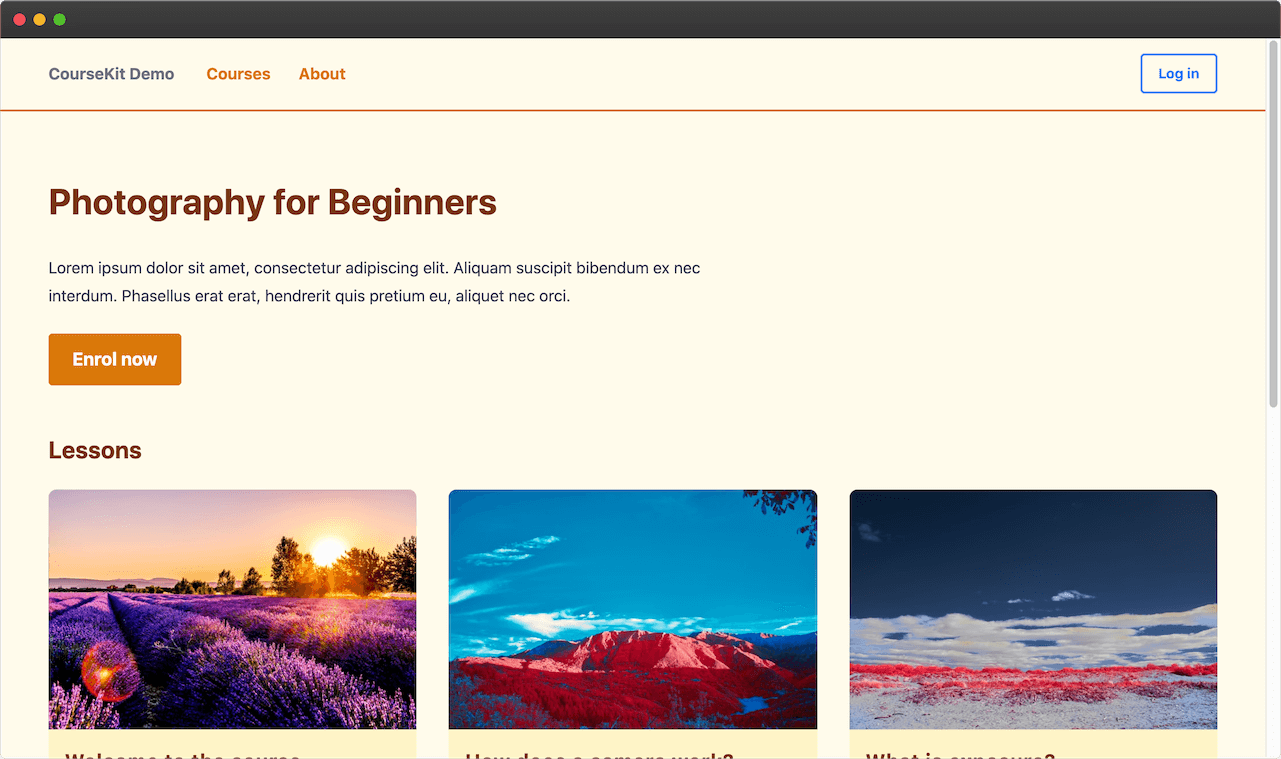 Course page (logged out).
This is just static content showing info about a course.
Why CourseKit?
Secure content
Plug-and-play auth system to ensure only enrolled users can see your content.
Cloud-based content management
Skip the cost and hassle of setting up a backend. Our cloud dashboard handles everything you need.
Fully customizable UI and UX
Our headless platform allows you to make your course look and feel exactly how you want.
Only the features you need
Unlike the bloated LMSs you're used to, CourseKit allows you to add features you need through integrations like video hosting, eCommerce, email, etc.
Admin tools out-of-the-box
All the features of online course are supplied as widgets including video, login, watched video toggles, etc.
Get started for free
Create a free account and start creating your courses.
Want a live demo of CourseKit? Schedule here.